---
Quick Start
---
If you are using Linux, make sure you have installed xterm on your machine!
If you are using Linux, you can customize xterm to function like a modern terminal. Just follow the instructions on this wiki page.
First Install CodeLite for your OS. For this short tutorial, I have installed CodeLite 7.0 on a Windows machine.
The first time you do this, the Find Compilers dialog will pop up. Click OK and continue.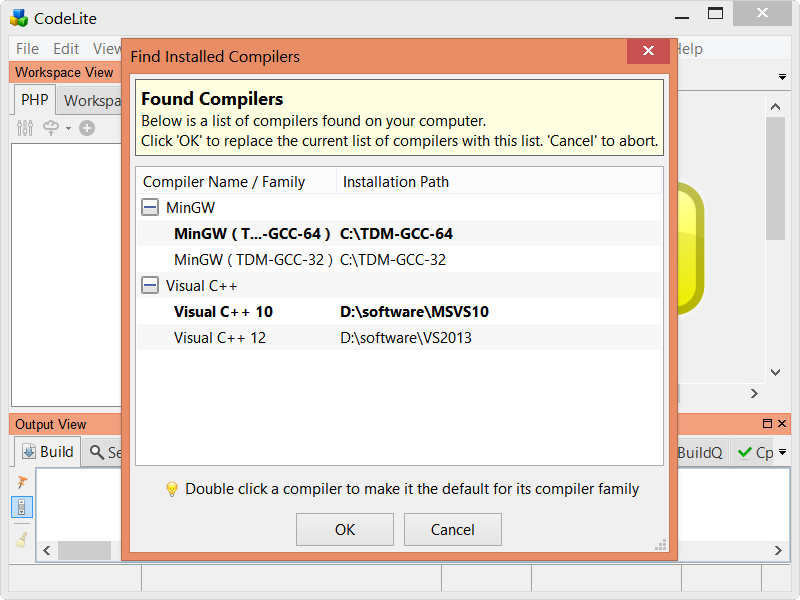 Once you've completed the dialogs, click the Start a new workspace button.
Next, select the type of workspace you want to use (in this example, I chose C++)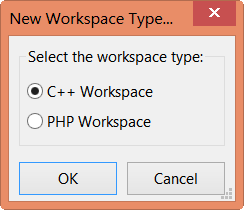 Click OK and fill in the workspace details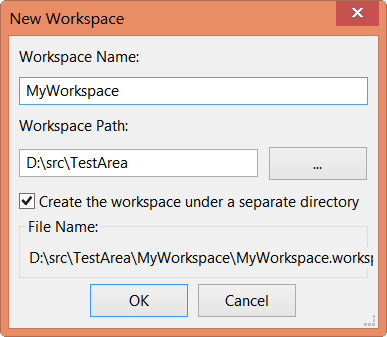 Never create a workspace in a folder with spaces in its path
Right click on the workspace icon and select Create New Project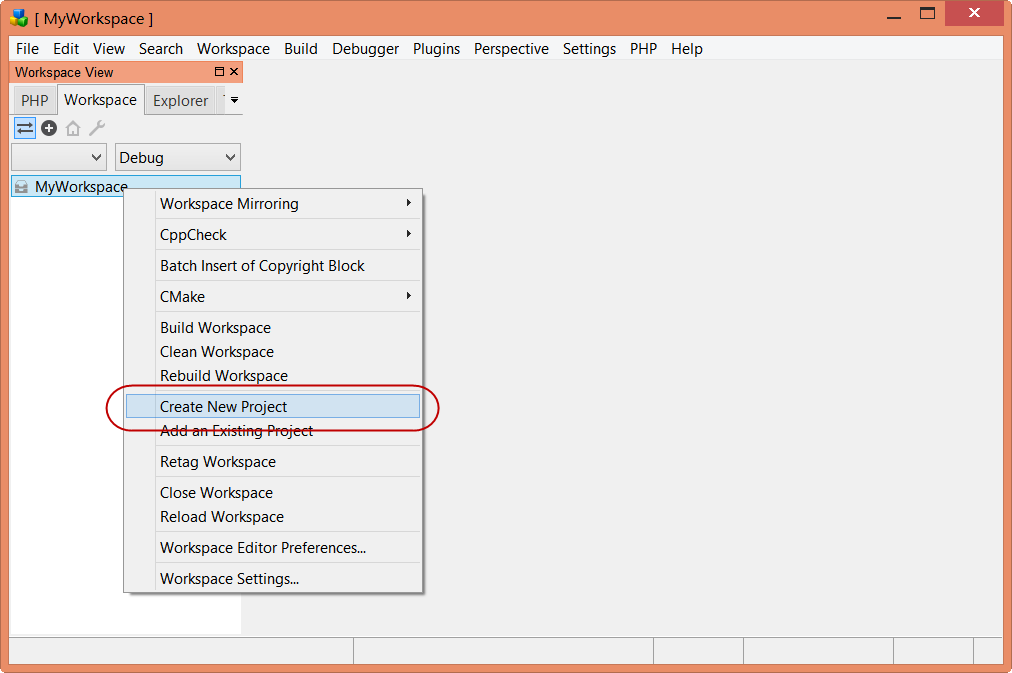 The New Project Wizard will appear. Select Console->Simple Executable (g++) Of course, you can choose another template that fits your need but for this quick start we will use the Simple Executable template. Click Next and follow the wizard until it finishes.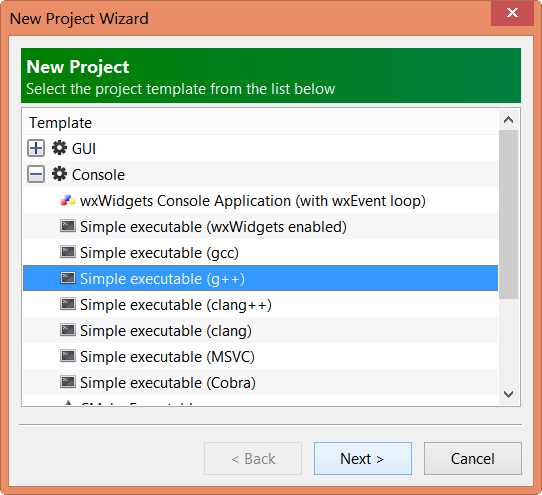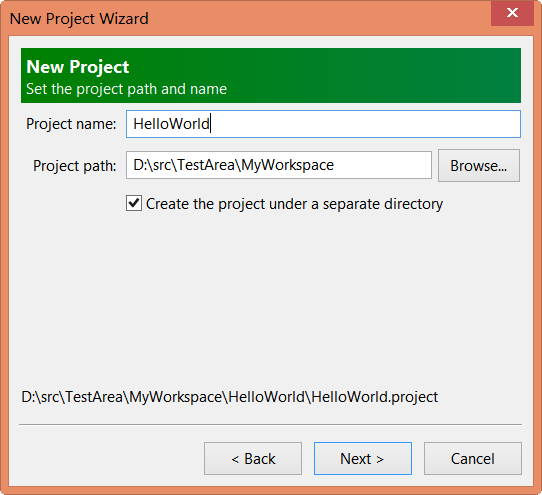 Select the tool-chain detected on your machine (on my machine GCC 4.8 was found, and this is what I have selected).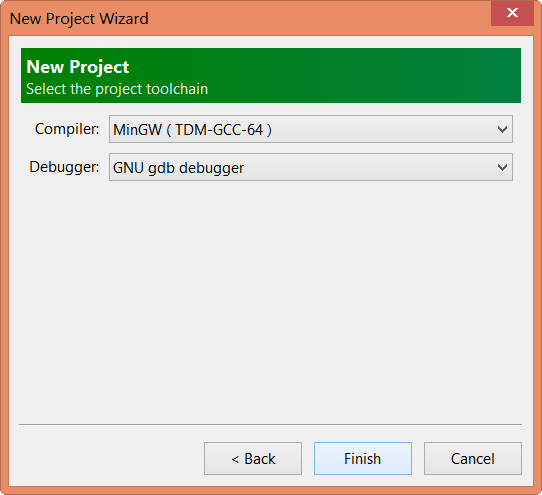 Click Finish and build your project from the main menu: Build->Build Project.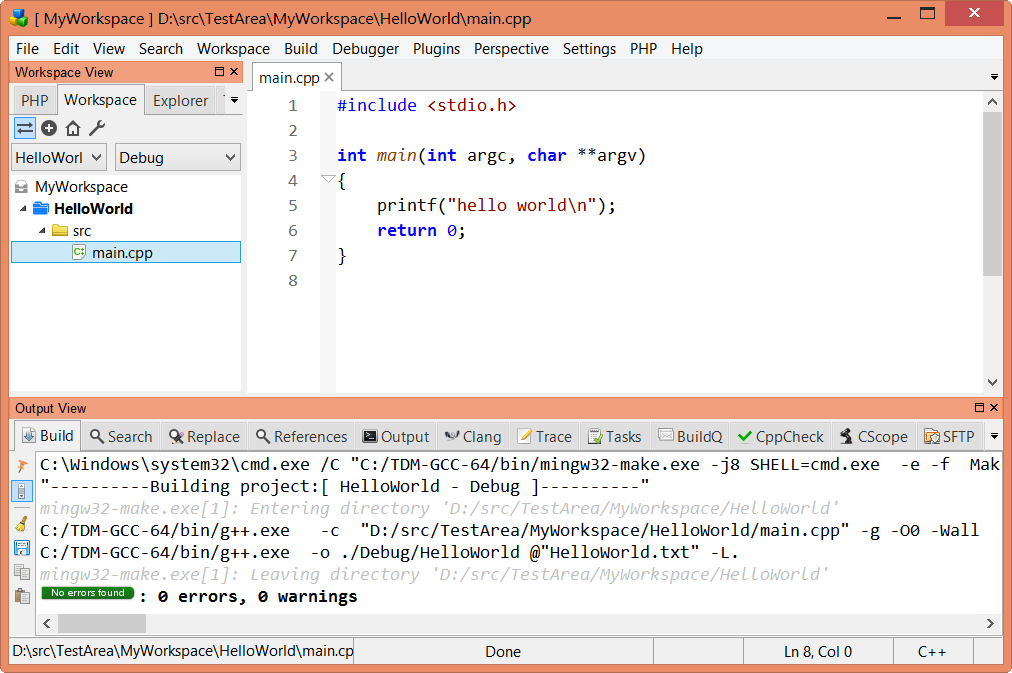 To run the generated executable, we use the main menu: Build->Run.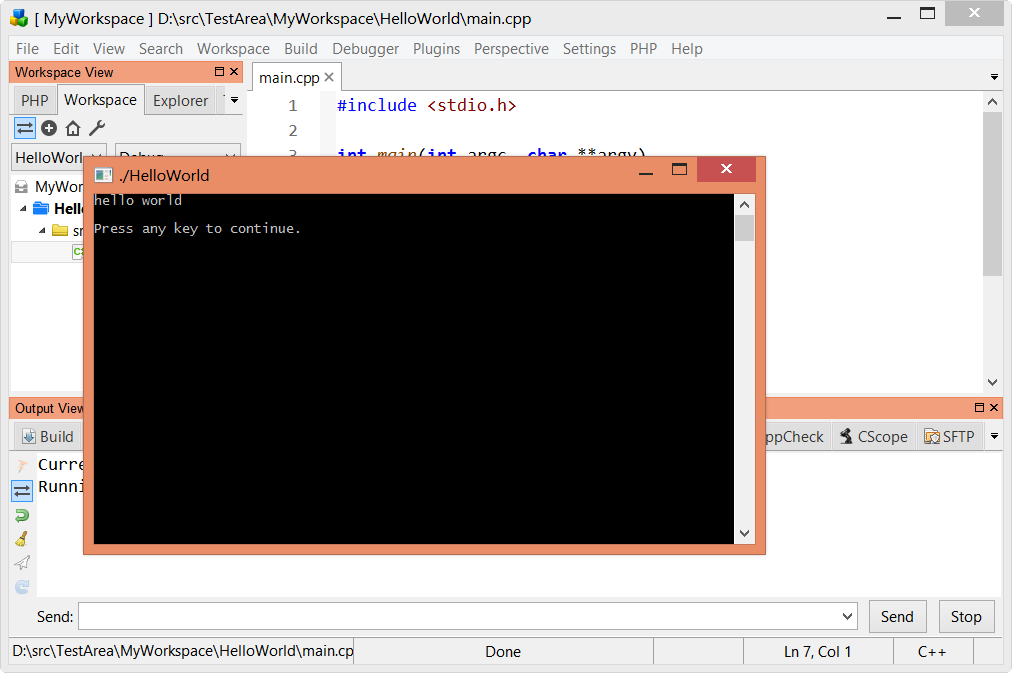 That's it.