---
Installing UnitTest++ library
---


 cd unittest-cpp
 mkdir build-release
 cd build-release
 cmake -DCMAKE_BUILD_TYPE=Release ..
 make -j4
 sudo make install

Creating a new UniTest++ project
---
From the menu, go to Workspace -> New Project and select project type UnitTest++. Fill in the project details and click OK.
A new project with a new file is created main.cpp. This file is heavily documented with examples on how manually to add tests.
In Project Settings->Compiler->Include Paths add the path to where UnitTest++ installed its headers (on Linux, it's installed under /usr/local/include)
In Project Settings->Linker->Library search paths add the path to libUnitTest++.a (on Linux, it's installed under /usr/local/lib/)
Close Project Settings, then make sure the project compiles and links properly.
Adding new tests
---
You are now ready to add tests to your classes. To do so:
Right-click on an editor within CodeLite.
In the context menu that appears, select UnitTest++ -> Create tests for class.
In the resulting dialog, type the name of the class that you want to test, or click on the [...] button to get a list of classes.
Select the UnitTest project so that CodeLite associates the tests with it.
Click on the Show Functions button.
CodeLite will now display a list of functions belonged to the class; you can check/uncheck which functions you want to test.
Optionally you can provide a file name (just the name e.g. test_my_class.cpp ); if left empty CodeLite will automatically choose where to place the tests.
Click OK.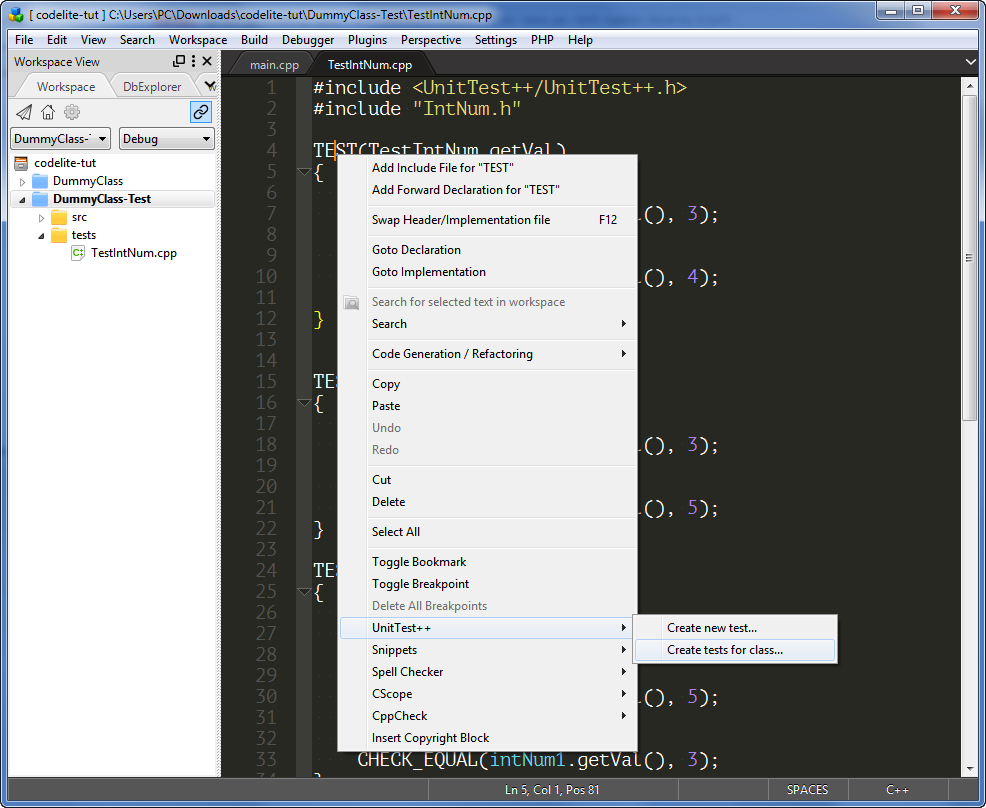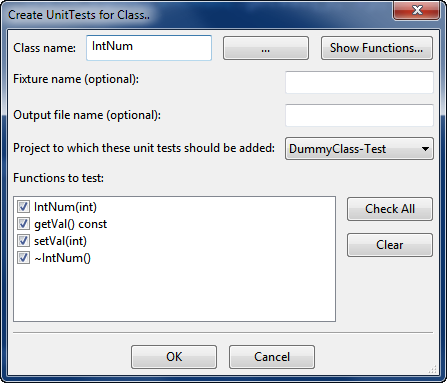 Finally, compile the Unit Test project and run it as any other project, the output is parsed and displayed in the UnitTest++ tab: